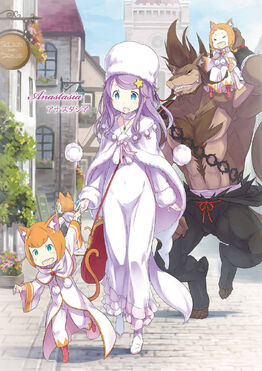 The
Hoshin family
is a trading family and is famous all over
Lugunica
.
Kararagi was founded by a man named Hoshin of the Wilderness, a person which is suspected to be summoned from Runeterra just like Jens and his friends.
Anastasia was an orphan as her parents died. Later on, she came to work for the Ryuushika Business Association, during which she voiced her opinion concerning a small business deal, earning her work. Eventually, she bought the company with her amassed wealth and renamed it into the Hoshin Trading Company.
Some years later, Anastasia Hoshin came in touch with Ekidona and then became the holder of her. They got good along and is now her partner.
Looking to expand into the Lugnica market, she was in the middle of talks with the Juukulius family when it was discovered that she was eligible to participate in the royal election.
Families

Kingdom of Lugnica
Kararagi
Impacta Gusteko
Volakia Empire
Icathia

Unknown

6th continent